Derivative
Our Price
MERCEDES-BENZ C CLASS
C200 Sport 2dr
£32,981.70
QUOTE
MERCEDES-BENZ C CLASS
C200 AMG Line 2dr
£34,312.25
QUOTE
MERCEDES-BENZ C CLASS
C200 Sport 2dr Auto
£34,316.70
QUOTE
MERCEDES-BENZ C CLASS
C220d Sport 2dr
£35,175.60
QUOTE
MERCEDES-BENZ C CLASS
C200 Sport Premium Plus 2dr Auto
£35,473.70
QUOTE
MERCEDES-BENZ C CLASS
C200 AMG Line 2dr Auto
£35,647.25
QUOTE
MERCEDES-BENZ C CLASS
C220d AMG Line 2dr
£36,506.15
QUOTE
MERCEDES-BENZ C CLASS
C220d Sport 2dr Auto
£36,510.60
QUOTE
MERCEDES-BENZ C CLASS
C200 AMG Line Premium Plus 2dr Auto
£36,804.25
QUOTE
MERCEDES-BENZ C CLASS
C300 Sport 2dr Auto
£37,162.10
QUOTE
MERCEDES-BENZ C CLASS
C250d Sport 2dr Auto
£37,538.55
QUOTE
MERCEDES-BENZ C CLASS
C220d Sport Premium Plus 2dr Auto
£37,667.60
QUOTE
MERCEDES-BENZ C CLASS
C220d AMG Line 2dr Auto
£37,841.15
QUOTE
MERCEDES-BENZ C CLASS
C220d 4Matic Sport 2dr Auto
£37,845.60
QUOTE
MERCEDES-BENZ C CLASS
C300 Sport Premium Plus 2dr Auto
£38,319.10
QUOTE
MERCEDES-BENZ C CLASS
C300 AMG Line 2dr Auto
£38,492.65
QUOTE
MERCEDES-BENZ C CLASS
C250d Sport Premium Plus 2dr Auto
£38,695.55
QUOTE
MERCEDES-BENZ C CLASS
C250d AMG Line 2dr Auto
£38,869.10
QUOTE
MERCEDES-BENZ C CLASS
C220d AMG Line Premium Plus 2dr Auto
£38,998.15
QUOTE
MERCEDES-BENZ C CLASS
C220d 4Matic Sport Premium Plus 2dr Auto
£39,002.60
QUOTE
Mercedes C Class Saloon
Mercedes Benz C Class Saloon Discounts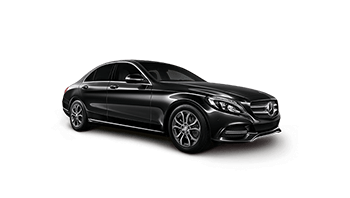 The new 2016 Mercedes C-Class diesel range features the latest Mercedes BlueTEC engines. Manual transmissions are coupled with the 2.2L 170PS BlueTEC engine, whereas automatic models ulitise a 2.2L or 2.5L BlueTEC engine. Both diesel engines offer strong, robust and powerful performance combined with fuel efficient, low cost motoring. Following the ownership period, sell-on values for Mercedes C-Class diesels remain attractively high.
For a compact executive saloon, the 2016 Mercedes C-Class diesels return impressive figures. When coupled with manual transmission, the 2.2L spec returns 68.9mpg and a full tank will stretch over 1000 miles in average motoring conditions. Low CO2 emissions mean that road tax is offset, further reducing the car's running costs. With 170 horsepower, the C-Class diesel combines strength with economy, making it comfortable over short or long trips.
The New C-Class diesels can be paired with either Mercedes new and advanced 6-speed manual gearbox or, for an additional cost of around £1.5K across the range, with a 7-speed automatic transmission. The full range of new 2016 Mercedes C Class Diesel prices are shown above, UK Car Broker have great discounts on the Mercedes C Class range just build your C Class online to see our best deals and cheapest approved UK main dealer prices.